School Information System
Manage all  the information of your  school; Students, Teachers, Parents, and Staff. Generate all types of reports, Mark sheets, Certificates, IDs, Timetables and etc…
School Information System
School's Information
Access to all you school's members informations; students, teachers, parents…etc.
Each student has an account that contains all his personal data, mark sheets, history…etc.
Parents accounts can be attached to more than one student.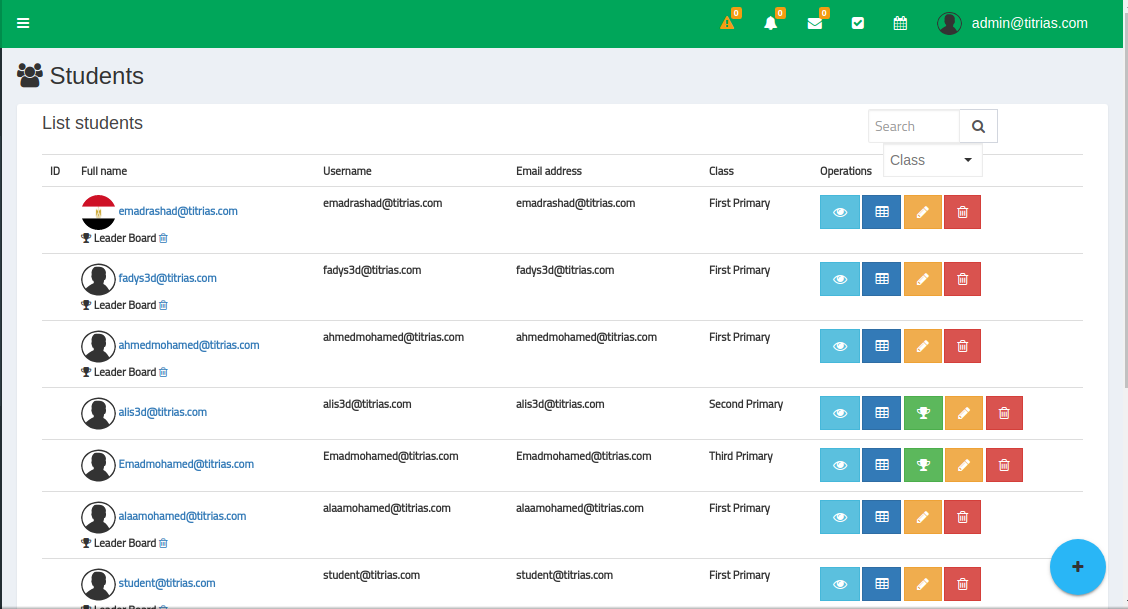 Message
Send direct message through the system to all users.

Send E-Mails and SMS

Keep in touch with all school's member by mobile notifications.
Applying For School
Online application for students applying for the school.
Online application for vacancies available at the school.
Online Applications are flexible and easy to manage forms. They can contain multiple types of fields for texts, selection, files and so on.
View submitted applications and choose the best fit for your school to proceed with application's process.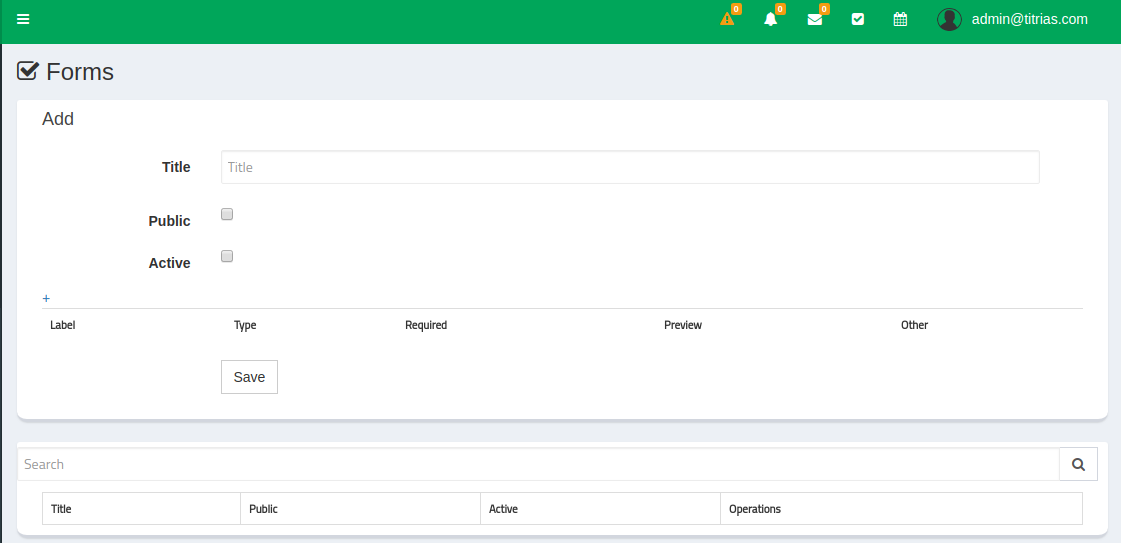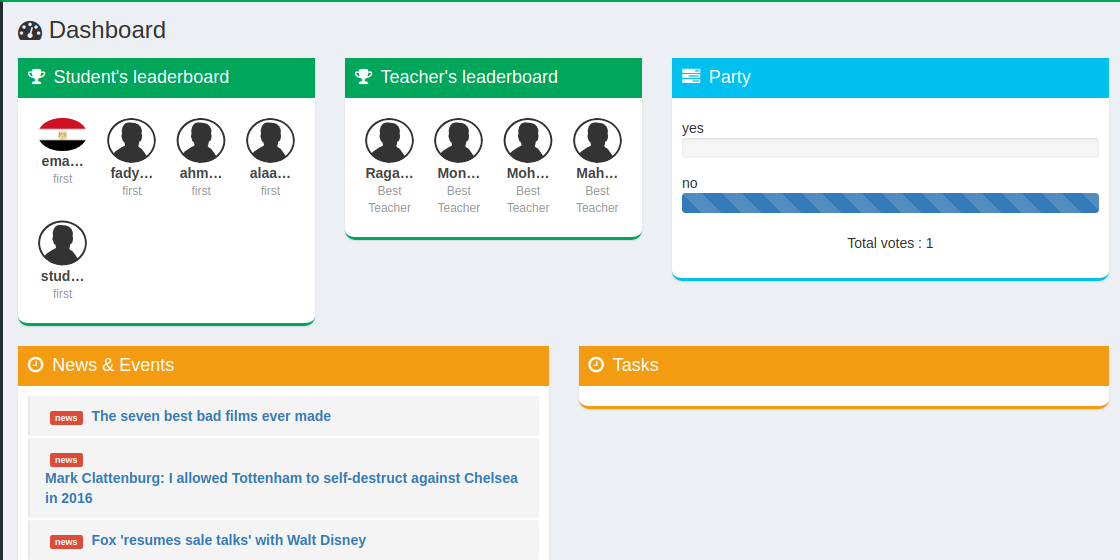 Social Interaction
News are spread  right-away throughout your school's community (teachers, students, parents, …).
Polls were never easier nor fairer. Add polls for different suggestion and allow your community to choose the best choice.
Event Planning is meant to be fun. Plan your event (Trip, Field Day, Graduation Celebration or etc.) and let us inform your invitees.

Tasks assigned by parents and teachers can be monitored and student can have different reminders to complete them before due time.
Bus Tracking
Track all school's buses lines, anytime, anywhere.
School's buses are under your continuous supervision. Parents can always keep an eye on their child's bus by a single click!
Tracking history (archive): You can always have a look at previous trips.
No Vehicle Tracking Device or any other special equipment is required, just a simple app with one click to start the magic.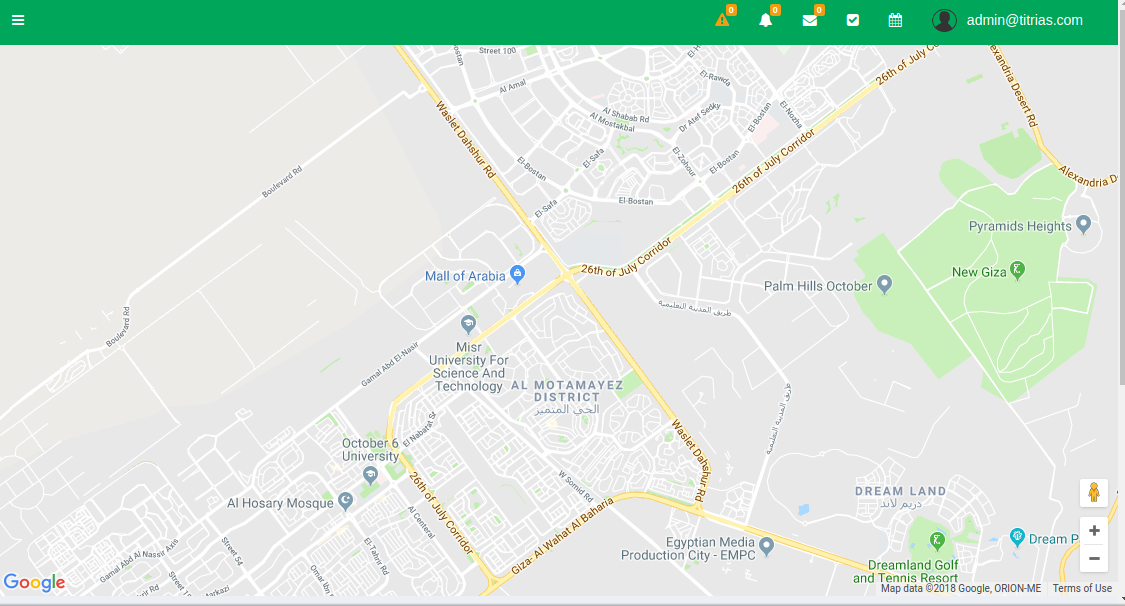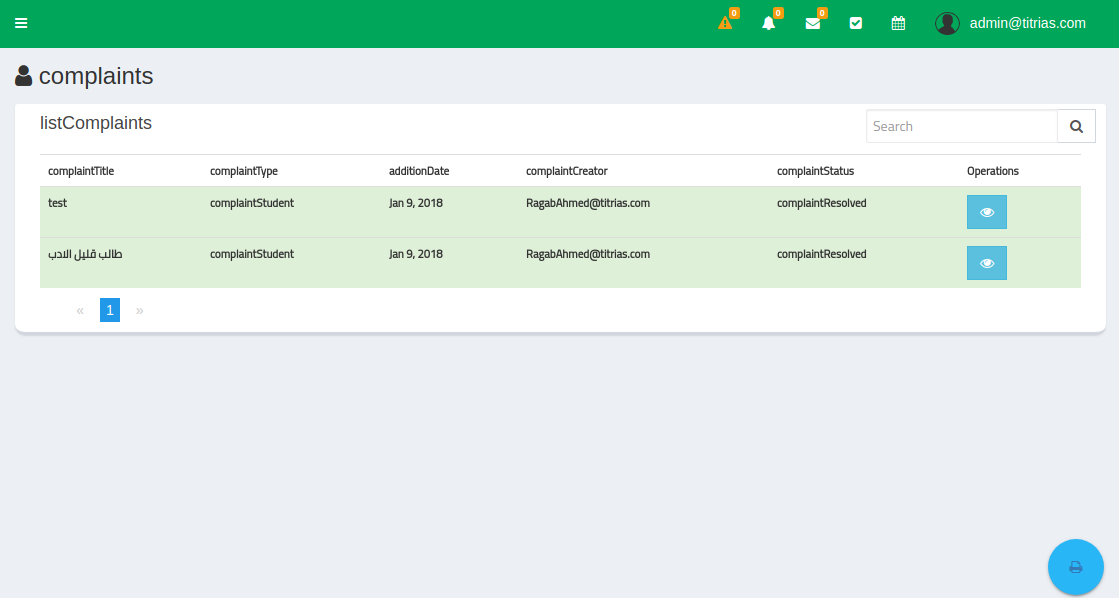 Complaints
Direct Channel between administration/teachers and students/parents. No need for special visits.
Different types of complaints. Parents and students can easily complain about teacher(s), student(s) or administrative decisions.
Solve the problem with complete secrecy.
Follow up with the complainer until you make sure everything is settled.
Attendance
Don't waste you time on attendance paper-work. Each teacher can take the attendance of his classes in as easy and fast as possible.
Use different ways to take attendance: eg. ID cards, Figer prints…etc.
Generate attendance report(s) for any specific period with meaningful statistics. Your reports can be generated in PDF format for printing or in Excel format for further editing.
With momentary notification(s) with any absence, parents can track their children attendance.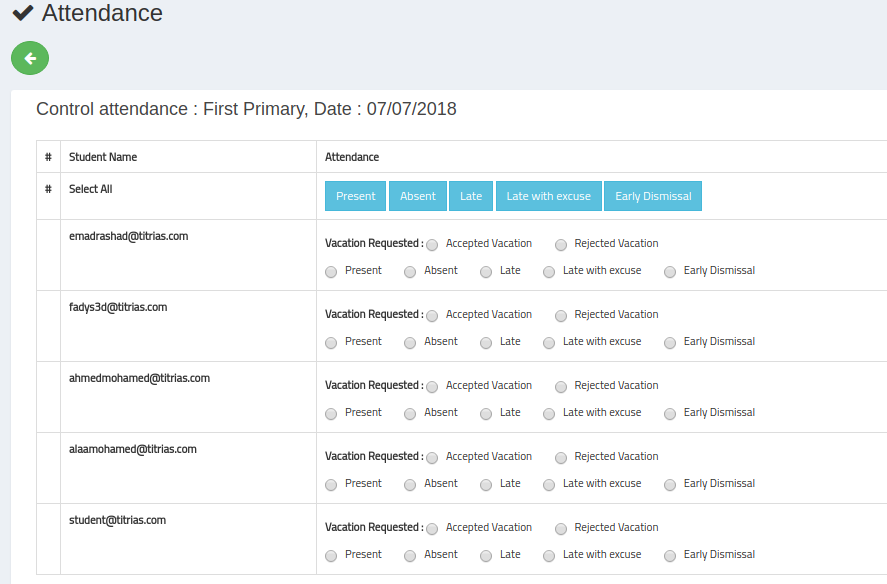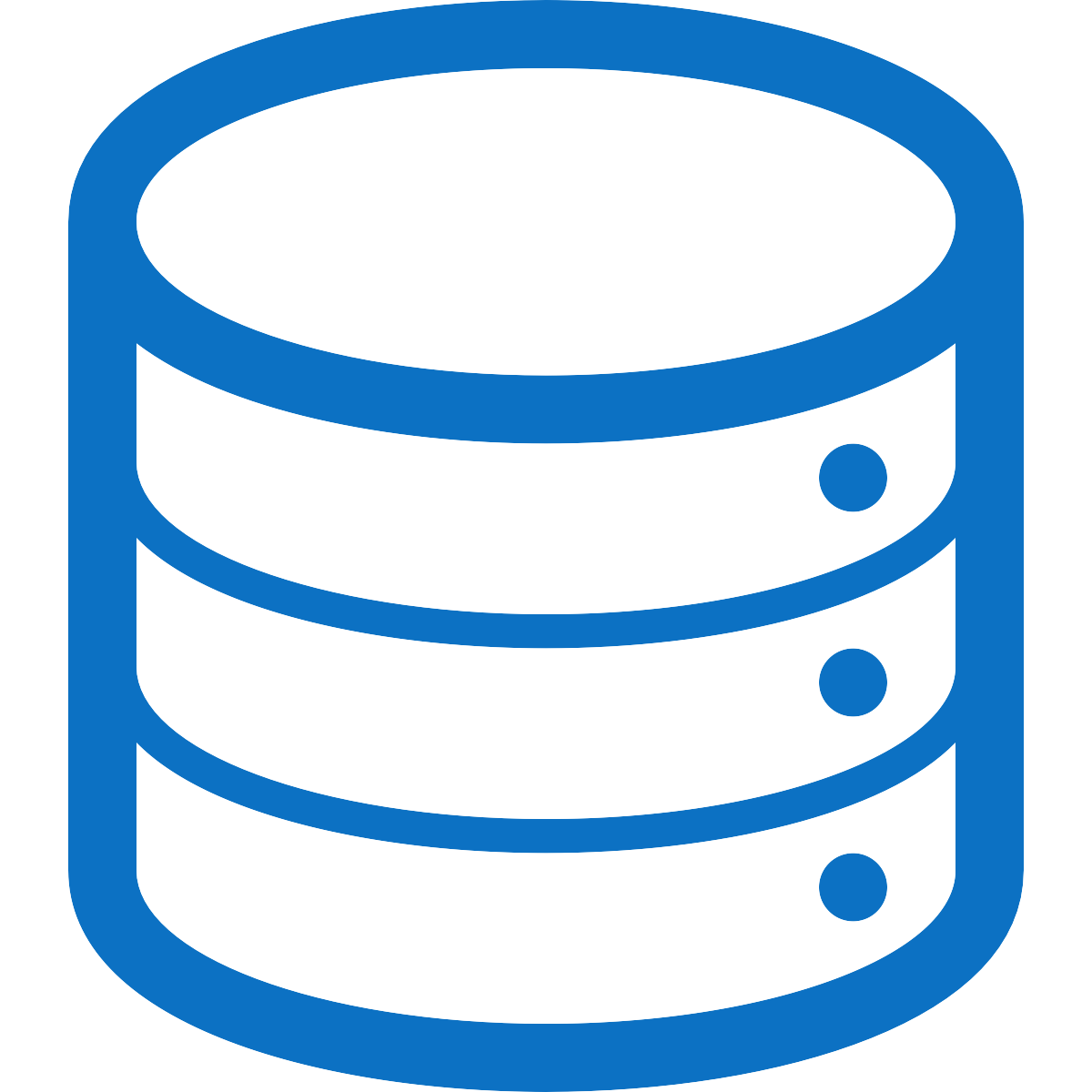 Information
All data of your school in a centralized place.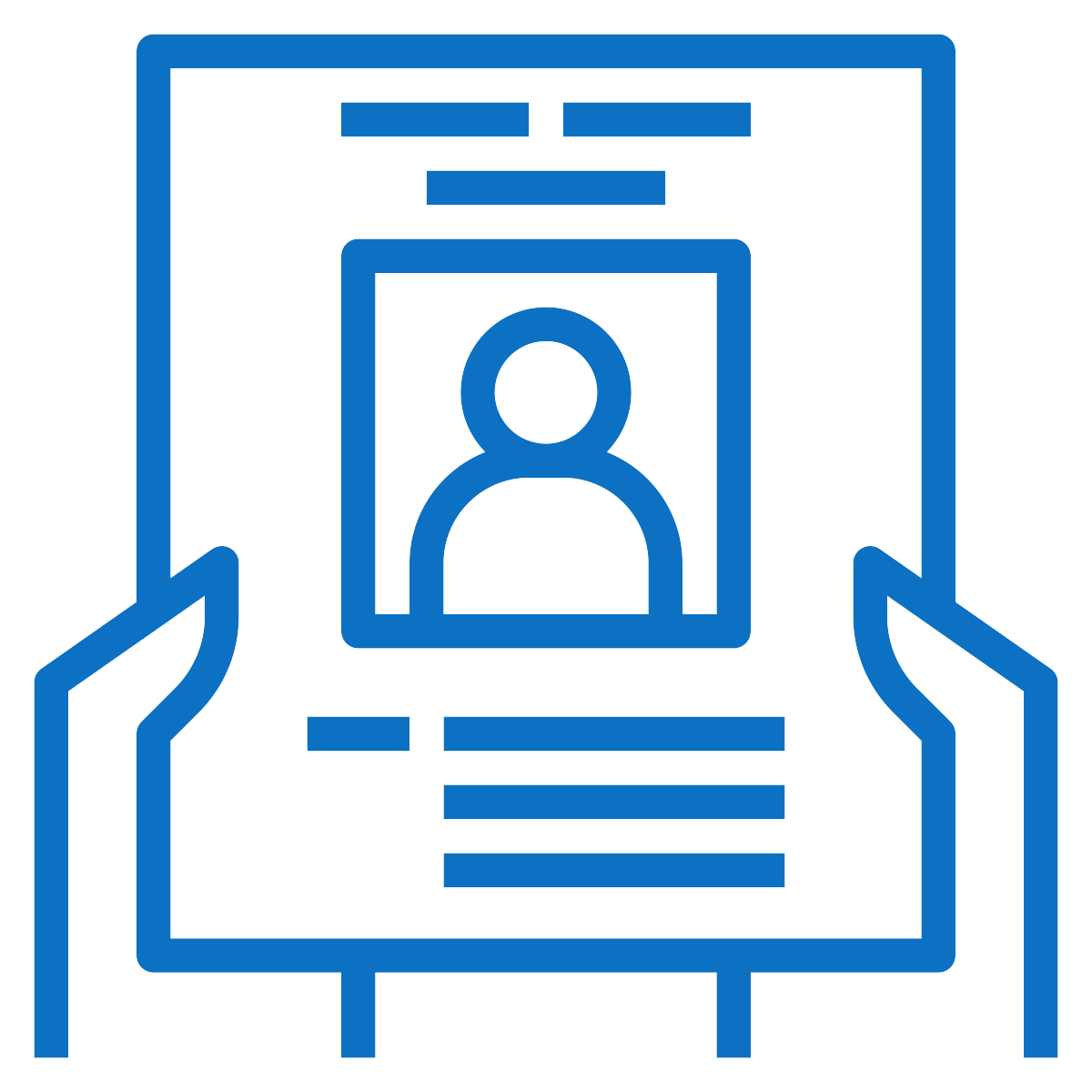 Applying for School
Applying for school is very simple for both new students or job vacancies.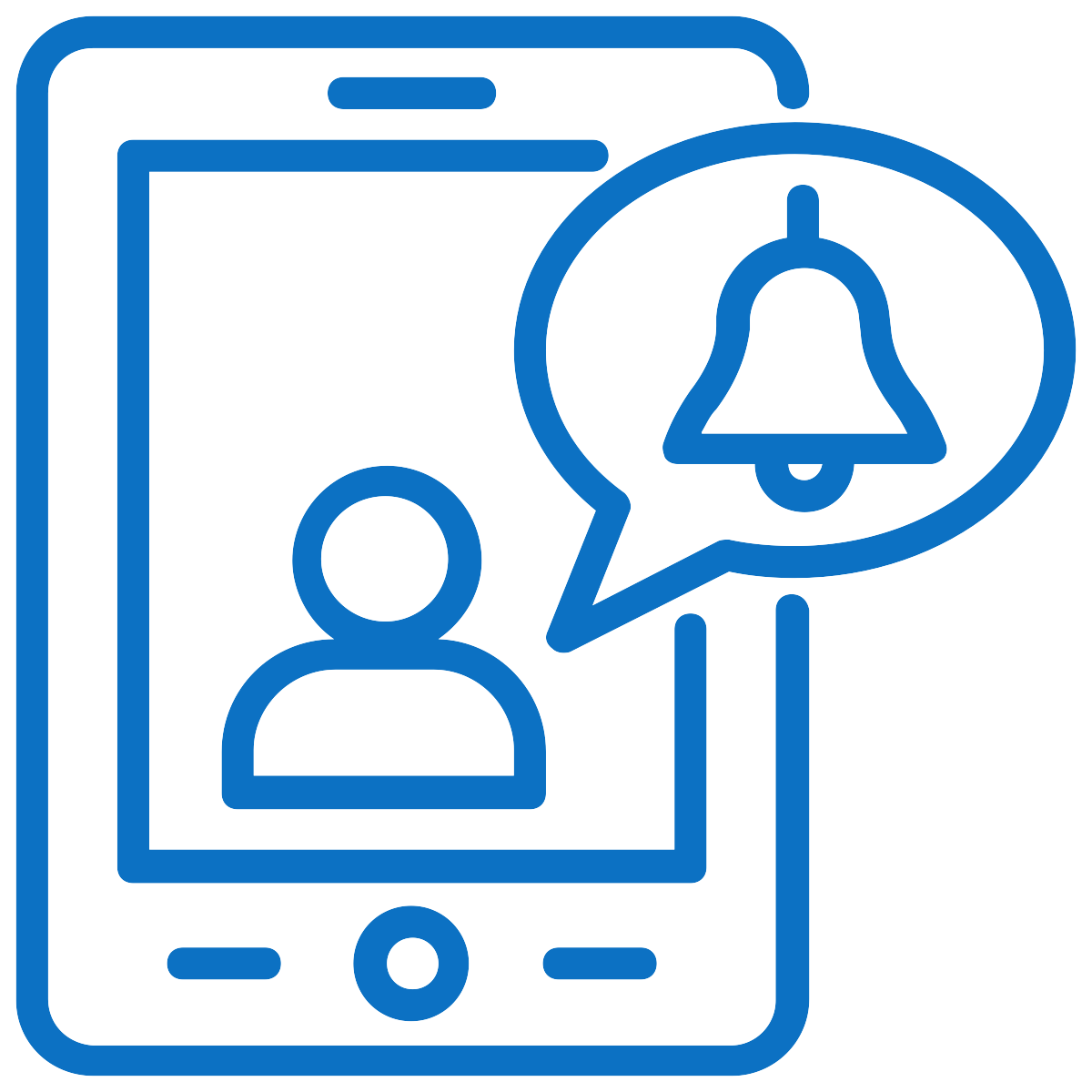 Mobile Notifications
Send mobile notifications with one click. Your community will always be  up-to-date.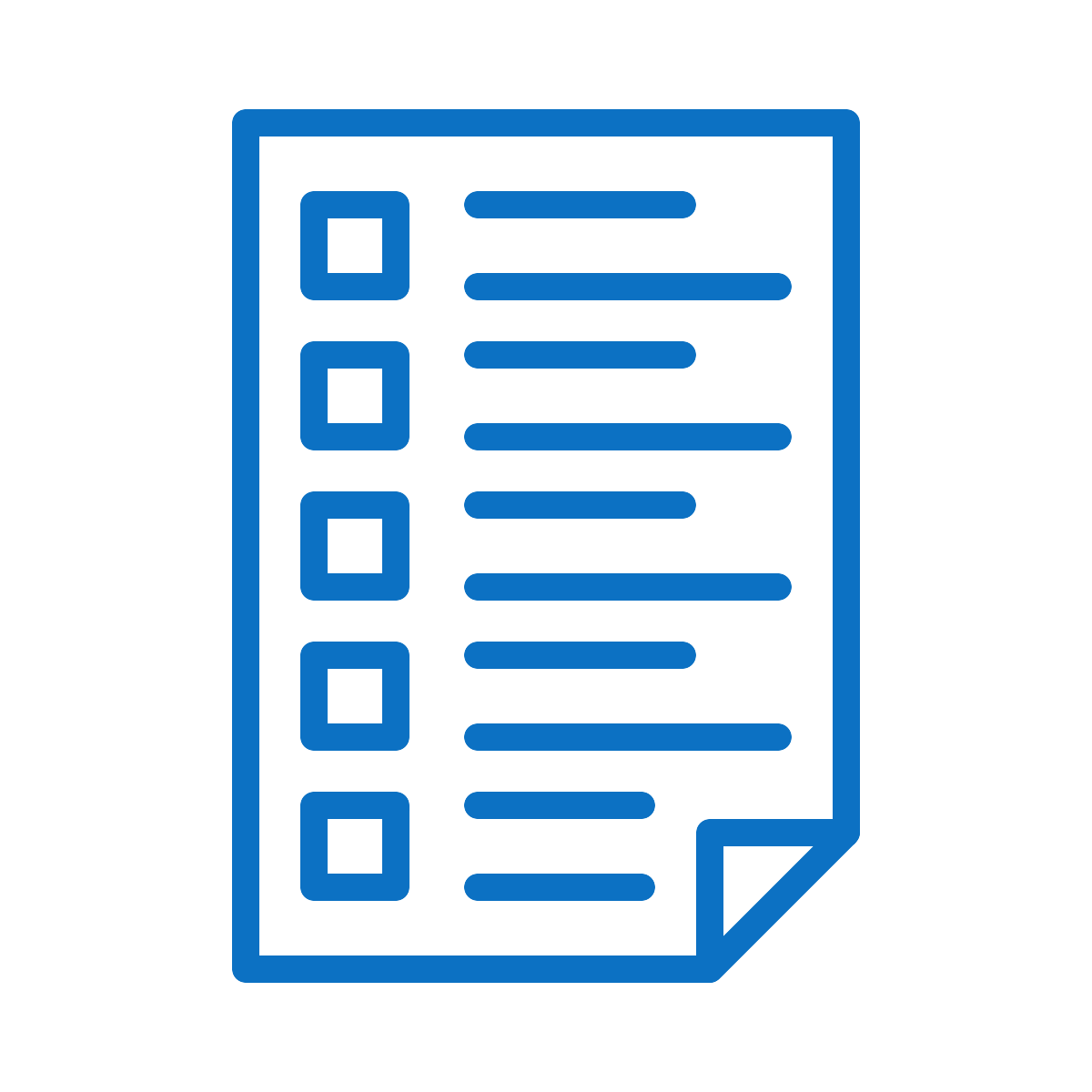 Dynamics Forms
Make any type of customizable forms you need.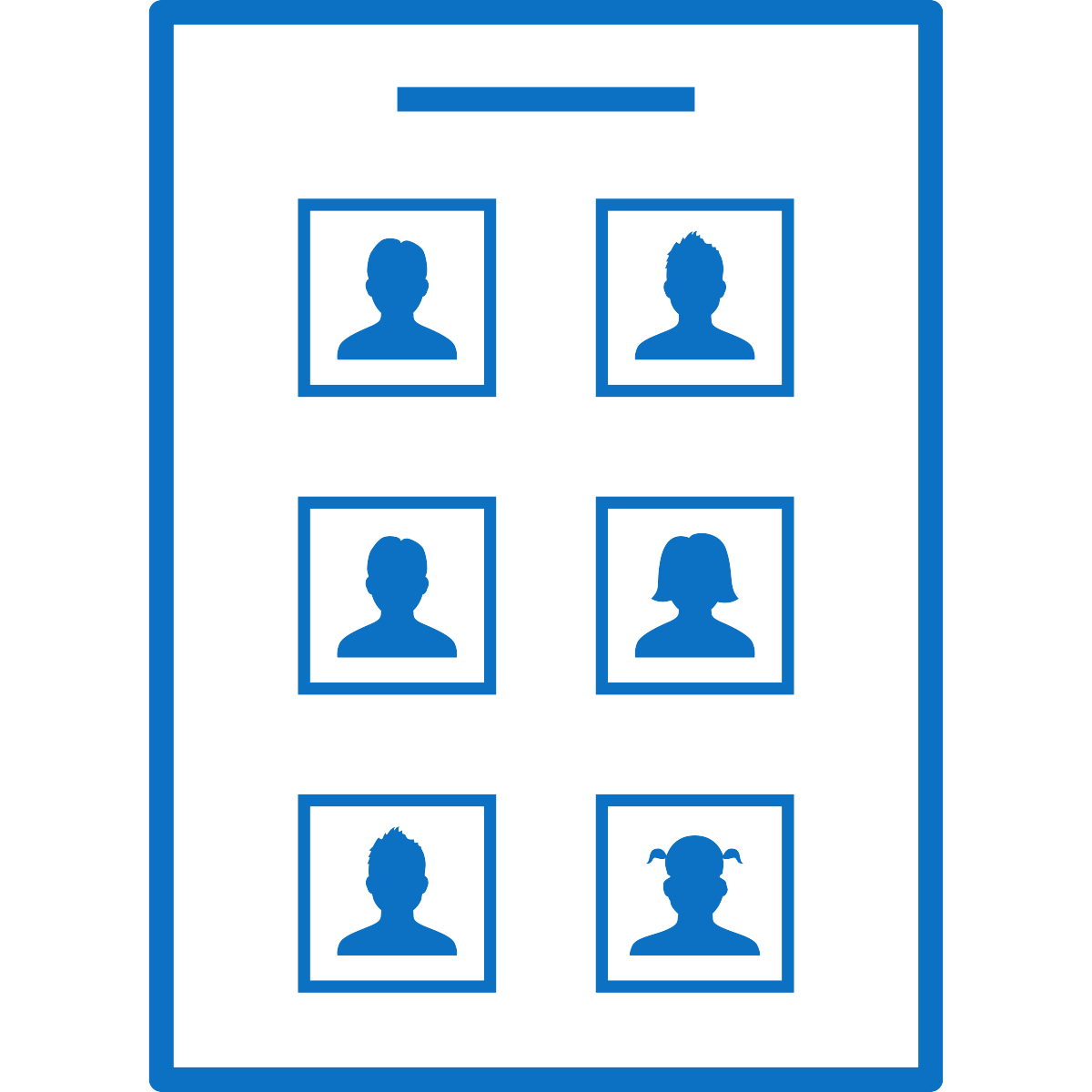 Student's Attendance
Take your students attendance easily and quickly and generate different type of reports with a single click.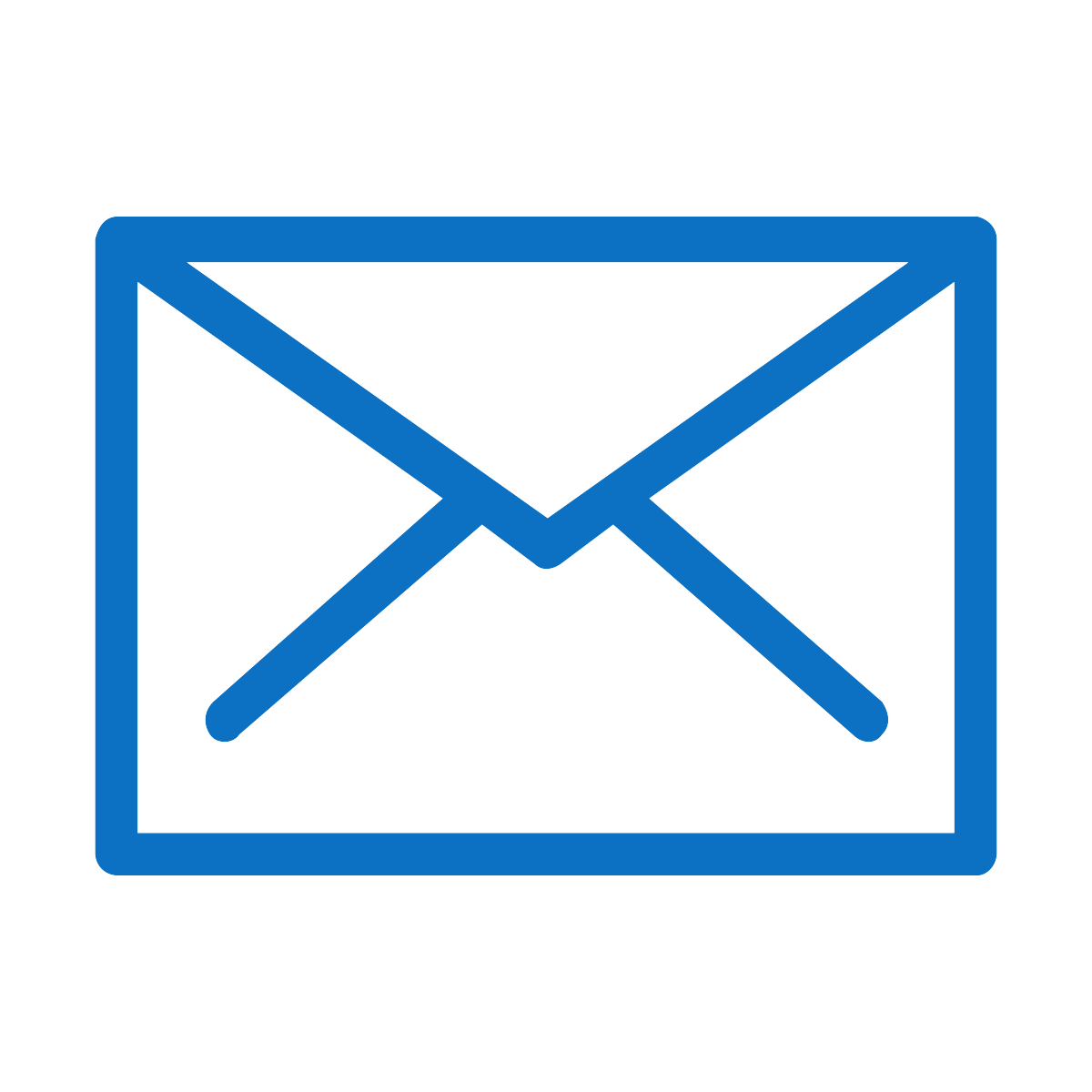 Message
Communication between your school's community is now safer and easier by the messaging system.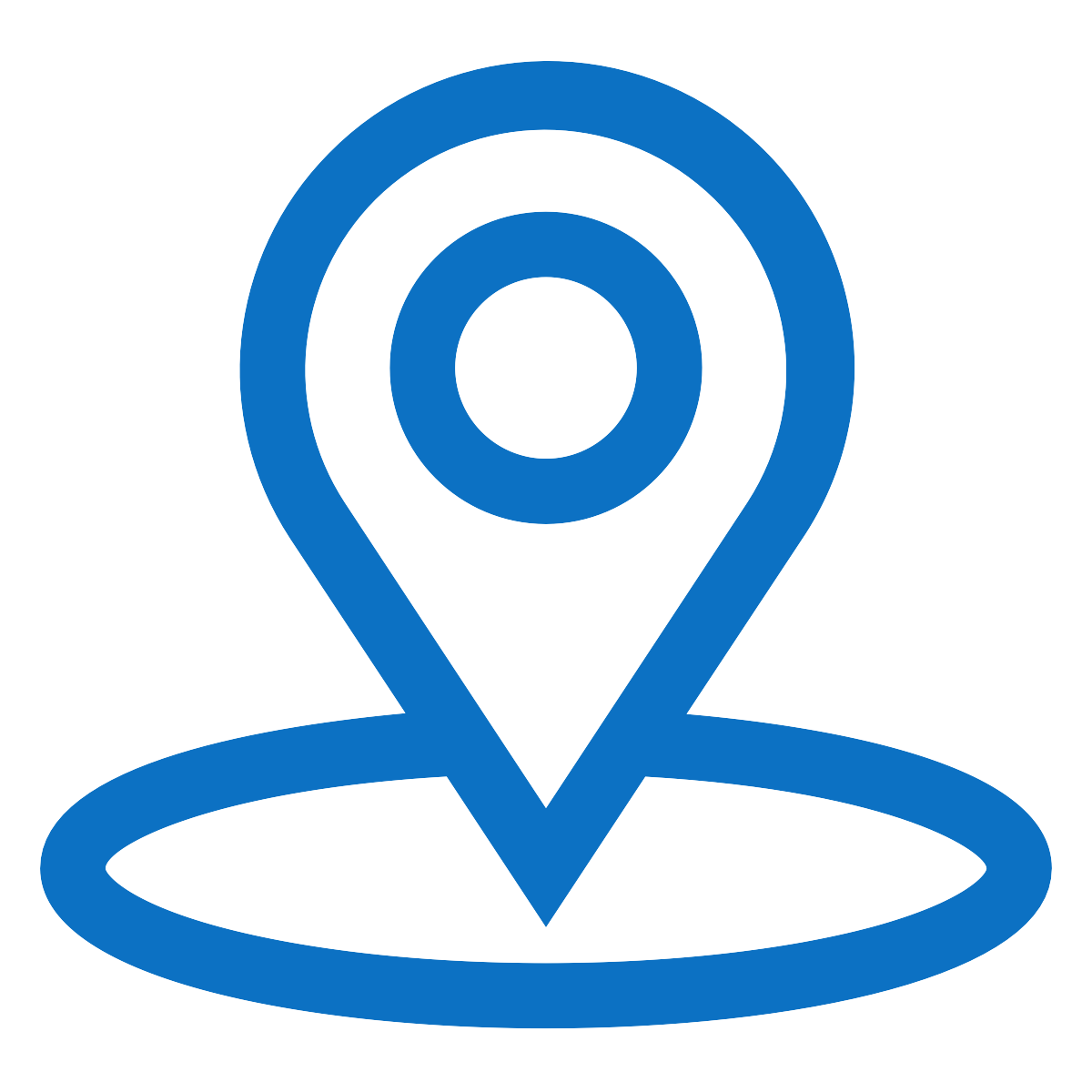 Bus Tracking
Track all school's buses lines live. You can also make it possible for parents to see their children's bus.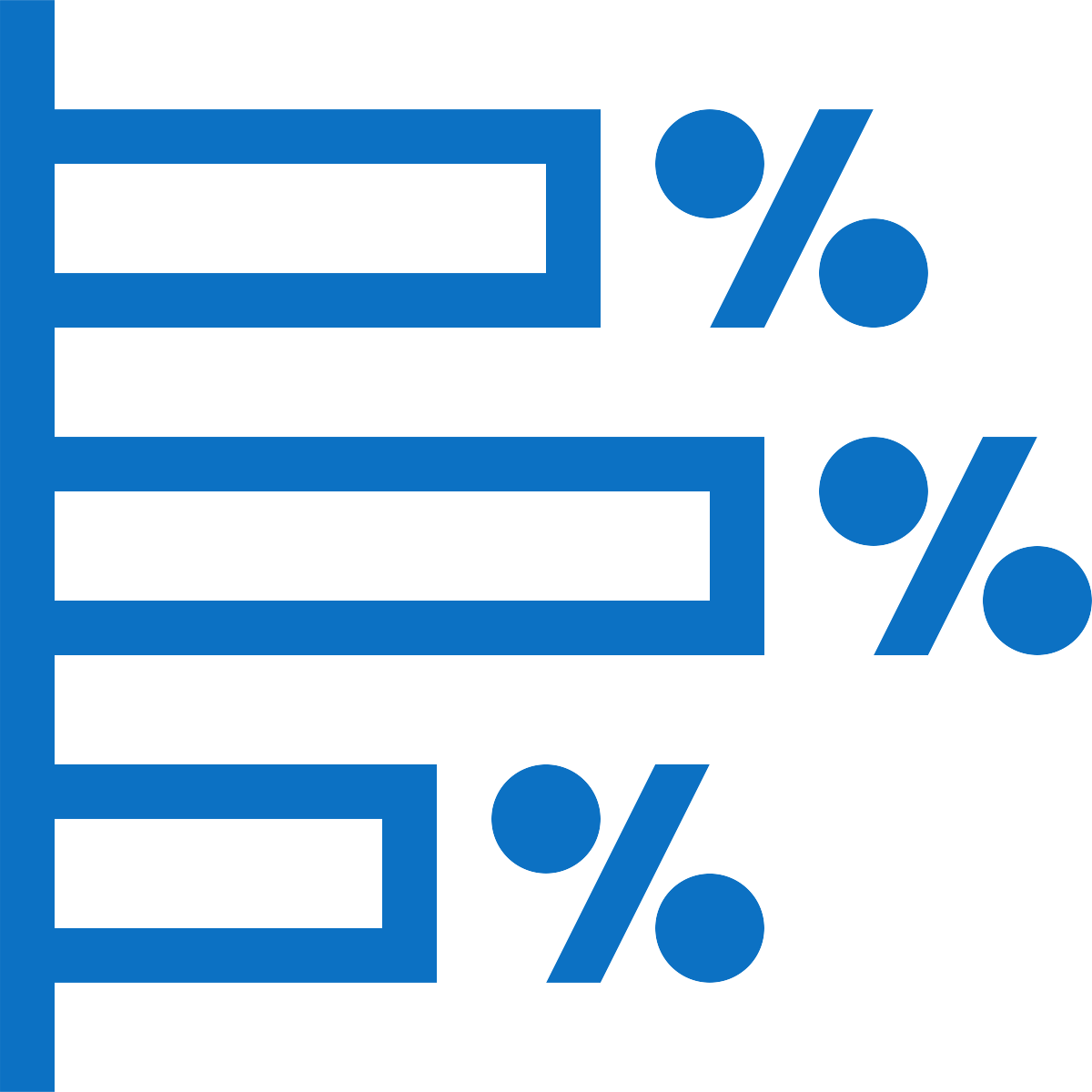 Polls
Increase the social networking between school's member by generate polls to vote for any event, trip….etc..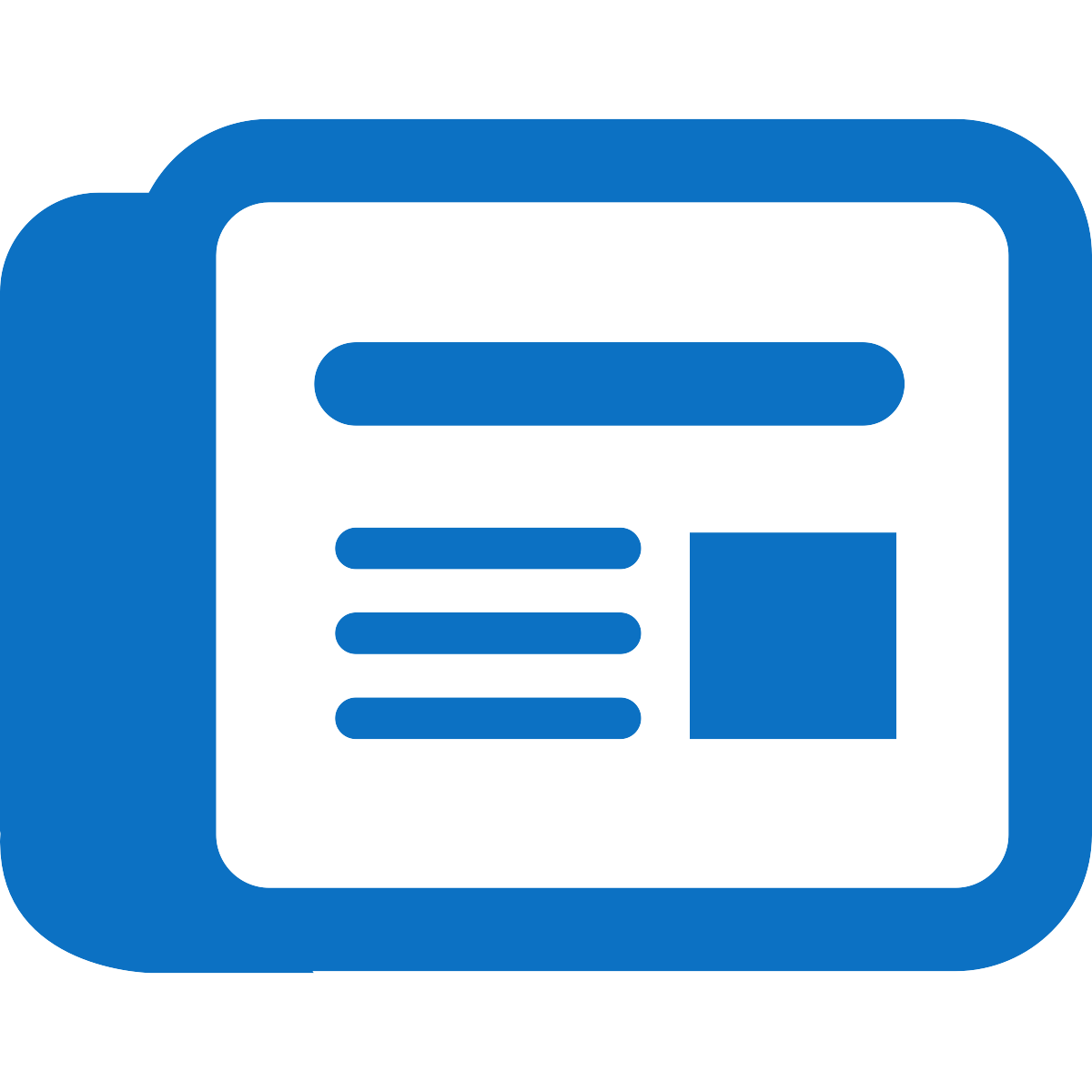 News board
Spread your school's news.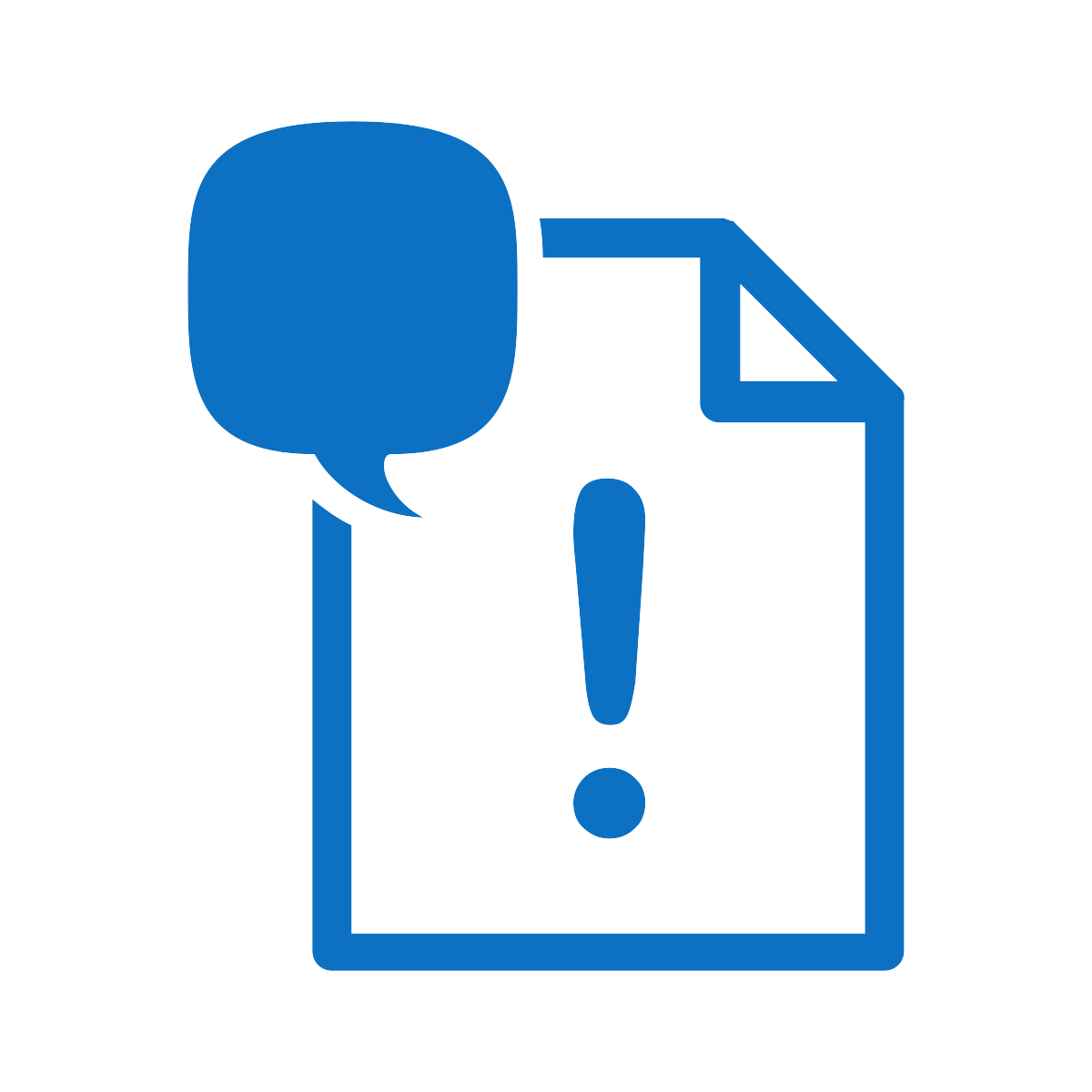 Complaints Channel
Direct systematic complaints channel between the administration and all school's members.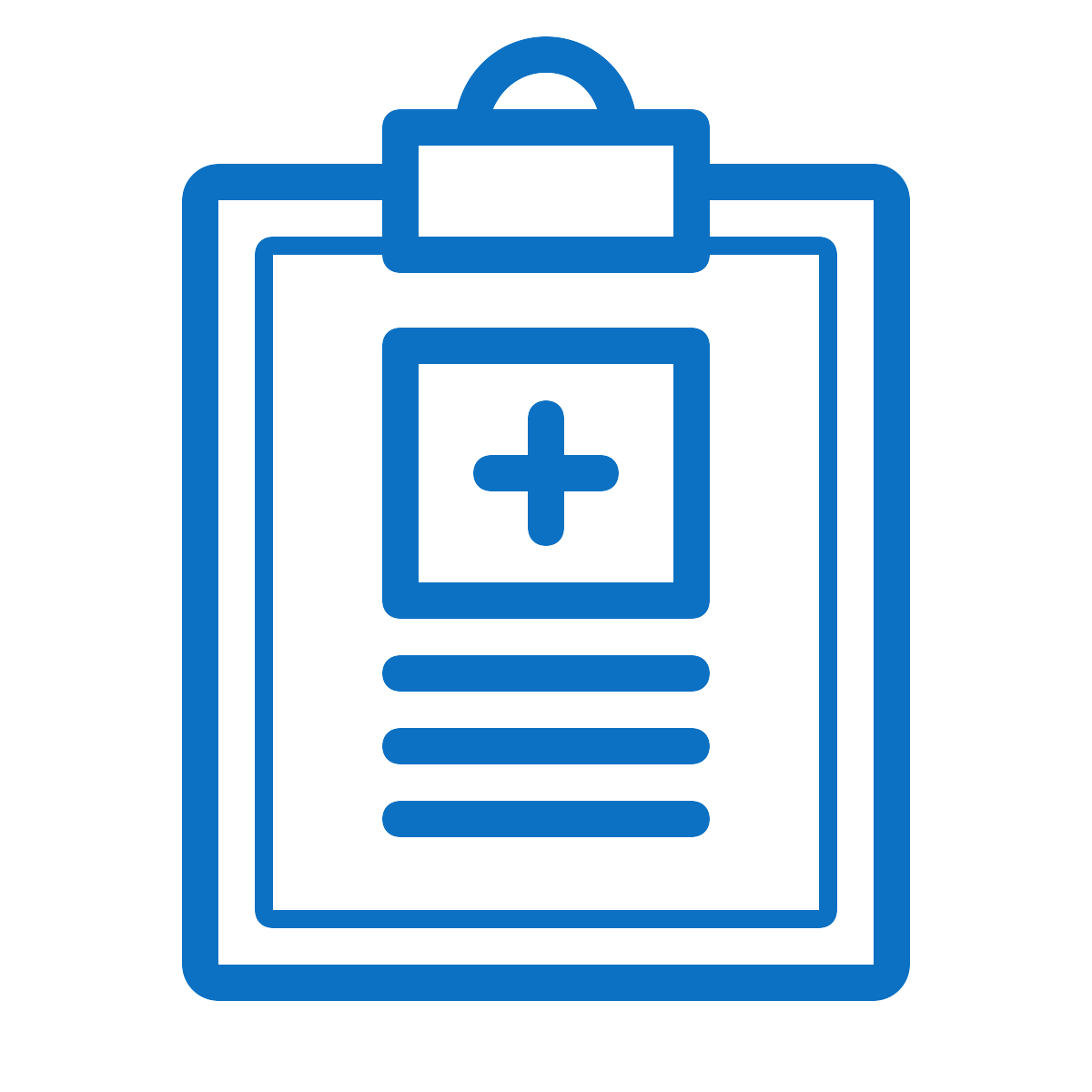 Medical Log
Record the medical history for each student.